About Us
"The best way to learn if you can trust somebody is to trust them." – Ernest Hemingway
What we do?
Founded in July 2008; we make Web Apps and eCommerce Stores using Shopify for small, medium, and enterprise-size firms having an annual revenue upto $10 million.
Our small & beautiful team comprises of developers, designers and a project manager who are passionate about the web and in the ROI (return of investment) of projects.
The Leadership
Mithun John Jacob
Founder
Mithun John Jacob holds a Master's Degree in Business (MBA)with a background in Mathematics & Computing and believes that productivity is not an accident and helps the MotiveSense clients(a.k.a Friends) to automate their business processes and to properly utilize the power of web apps to enhance their profits. An eCommerce fanatic who tweets mostly about conversion optimization and growth, he overseers the tech side of MotiveSense.
When not working at MotiveSense, he engages in healthy debates about the power of open-source with his wife, who is a Microsoft technologist. And spends the weekends wondering which movie to watch next and uses elbow grease to make his car & motorbike glossier than the week before.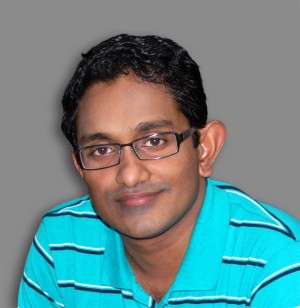 Where are we?
We are based at Kochi(Cochin) also known as the Queen of the Arabian Sea. Our home state is Kerala, which is the God's Own Country and we lie in the World's 3rd Largest Economy (as per WB) and the World's Largest Democracy.
What's in stock for you?
Our belief that there is always a better way of doing things than following the status quo improved our clients revenue/productivity by about 60% within one year of partnering.
What we accomplished for our clients and for us in our years of existence?
We won't claim that we've changed the world or made this earth a more beautiful place to live in, but we made the lives of our clients and our team more awesome, by:
Improving their workflow and thereby improving their productivity
Made their lives less chaotic or easier
Educated them in the best possible manner
Helped them succeed personally + professionally
Saved their time by increasing their efficiency through training
Also checkout, our awesomeness page or get in touch with us
Why we named our company MotiveSense ?
The usual practice is to start naming the company first and then go hunting for a tagline/benefit-line, but in our case we travelled in the opposite direction, we first created our tagline which is Sensible Motives for the future, then we picked two words from it and mashed it up in our juicer and thus the name MotiveSense was born.
Want to grow your profits?